By 2030, the global SaaS industry is expected to be worth $700 billion, an increase of 9% in the next four years.
Software as a Service (or SaaS) delivers software applications using the Internet, allowing businesses to operate away from complex software and hardware installation and management. SaaS applications run on a SaaS provider's servers, where the provider manages access to the application, including security, availability, and performance. The platforms provide a better customer experience and faster product delivery, resulting in increased customer efficiency and satisfaction.
The global SaaS market is valued at over one hundred billion dollars and continues to grow significantly each year thanks to its popularity among SaaS providers and users. Some notable SaaS solutions we expect to boom in 2023 are low-code or no-code solutions, white-labelled SaaS, and micro-SaaS products.
In 2023, experts predict that as companies adapt to post-COVID era, the implementation of the "hybrid-flexible" work model will increase exponentially, combining location flexibility with online collaboration tools, and will be successful if implemented and managed properly. They will look for collaboration tools and collaboration inside existing tools in order to increase efficiency and streamline workload, which will be easily facilitated with the right use of SaaS.
In a nutshell, some of the advantages of SaaS include:
• Low setup and infrastructure costs
Users need only pay for what is needed with no capital expenditure that depreciates on their balance sheet over time.
• Accessible remotely
All users need is an Internet connection and they can work from wherever they need to be via desktop, laptop or mobile or any other networked device.
• Scalability
Users can adapt their requirements to the number of people using the system, the volume of data, and the functionality required as their businesses grow.
• Industry-proven Service Level Agreements (SLAS) for uptime
Users have the assurance that the software will be available to use when needed – a promise that is mostly difficult for in-house teams to make.
• Automated and frequent updates
Due to their scale, providers offer timely improvements and because they receive feedback about what their customers need. This allows the user's IT department to focus on other more business-centric tasks.
• Security at the highest level required by any customer
Due to the shared nature of the service, all users benefit from the security level already set up for those with the highest requirements.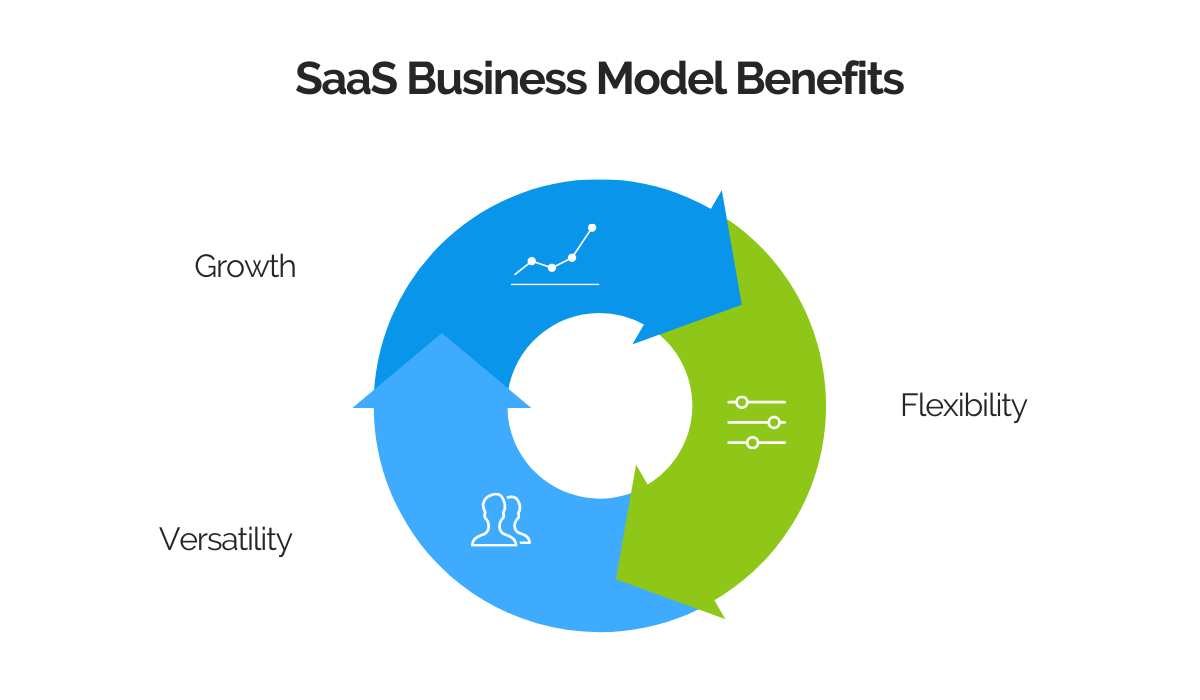 In the foreseeable future, high-performance computing will be a helpful and almost vital business component with a wide range of uses, such as analysing large volumes of customer data and monitoring application logs. SaaS may one day be able to assist in addressing critical challenges for business such as predicting which customers will churn or identifying the cross-selling practices that work best for your business.